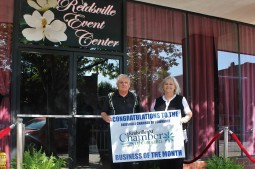 Job Search
Merchant 1 Manufacturing Seeking Quickbooks Expert
Category: Accounting
Merchant 1 Manufacturing is currently seeking a Full Time Quickbooks Expert. Please call or bring resume to Jeff or Mary.  
Contact:
Phone:(336) 394-4791
Pre-K Teacher Needed
Category: Education
Little Kings & Queen Child Development Center (Reidsville, NC) seeks a NC Pre-kindergarten Teacher. The ideal candidate will have a NC Birth-Kindergarten Teaching License with classroom experience. Interested candidates with a Bachelor's Degree in Early Childhood Education, Psychology or Human Development and Family Studies will also be considered or a candidate with a Bachelor's Degree in an unrelated field with at least 24 semester credit hours of child development or early childhood education may be
...
read more
Contact:
Phone:(336) 342-4349
Quality Engineer
Category: Engineering/Design
We are currently seeking a direct placement for our Eden office.  If you would, please share with all your contacts you may have.   AmeriStaff Employment & Staffing Solutions is currently recruiting for an experienced Quality Engineer to work within a fast-past industrial manufacturing facility.  Candidate must possess a Degree in either Mechanical, Industrial, Textile, or Engineering with a minimum of 3 years of experience.  This position is a Direct Placement within the Rockingham County
...
read more
Contact:
Phone:(336) 623-6252